SARPLANINATZ: A WORKING BREED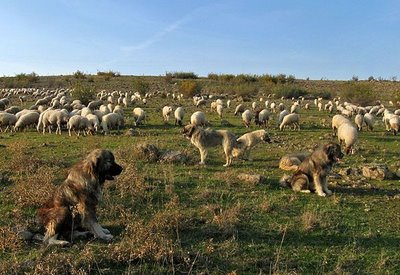 Several years ago, my husband and I bought a beautiful place in the Endless Mountain Region of Pennsylvania. We are located on top of a mountain with beautiful views. During this time I was away working for a few years in the Balkans and I was able to bring back from the Balkans, 6 beautiful Sharplanina's, with the help of many friends like Arsim, Safet and Xhavit, and our kennel was born.
I am retired (for a little while at least ) and now beginning a new phase of my life dedicated to these wonderful animals. We hope to continue producing dogs that are of the highest quality and character as well as retaining and encouraging their instincts as flock/home guardian dogs. Our dogs, born in Balkan villages, maintain their strong instincts.  We invite sheep, goat, and alpaca breeders to revisit our website often as we add more information and pictures about the Sharplaninatz guardians. We also invite anyone wishing to participate in a Sharplaninatz group to let us know so that along with some of our colleagues, we can start coordinating.
We do not work our dogs as livestock guardians on our property, (although this is a natural instinct), but with the assistance of some excellent neighbors, we can familiarize them with sheep and goats from a young age. (The above photo is NOT ours but chosen as a representation of the dogs in their native country doing their job).
But we do have chickens and other critters!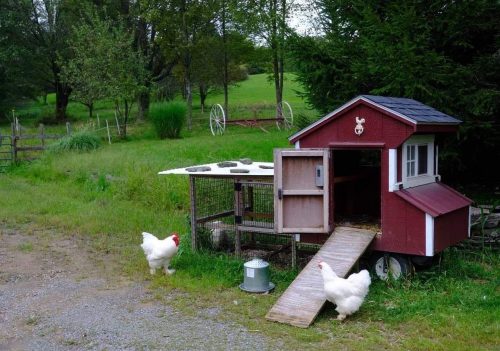 Please feel free to sign our Guestbook!